Mountain Bikes for Sale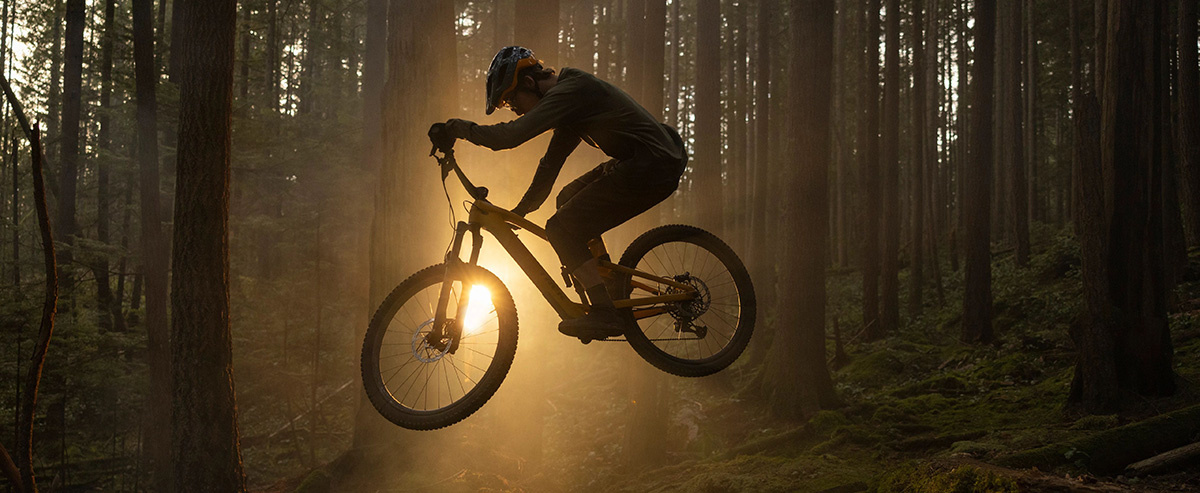 Mountains in Yamhill County? Darn right! Our regions mountain bike trails are sure to get your heart and legs moving. Whether you're exploring county parks or the many trails built out in the woods, you're going to want a trustworthy bike to max out the fun. We've got a great lineup of bikes for you to sample, including these highlights below.
Hardtail Mountain Bikes.
Hardtails can provide an excellent starting point. The Trek Marlin is a favorite and we stock the majority of the lineup.
TREK MARLIN 5
Marlin 5 is a trail-worthy daily rider that's perfectly suited for everyday adventures, on and off the trail. A suspension fork, 2x8 drivetrain, and mounts for a rack and kickstand make it an ideal choice for new trail riders or anyone looking for a comfortable, stable commuter with the ruggedness of a proper mountain bike.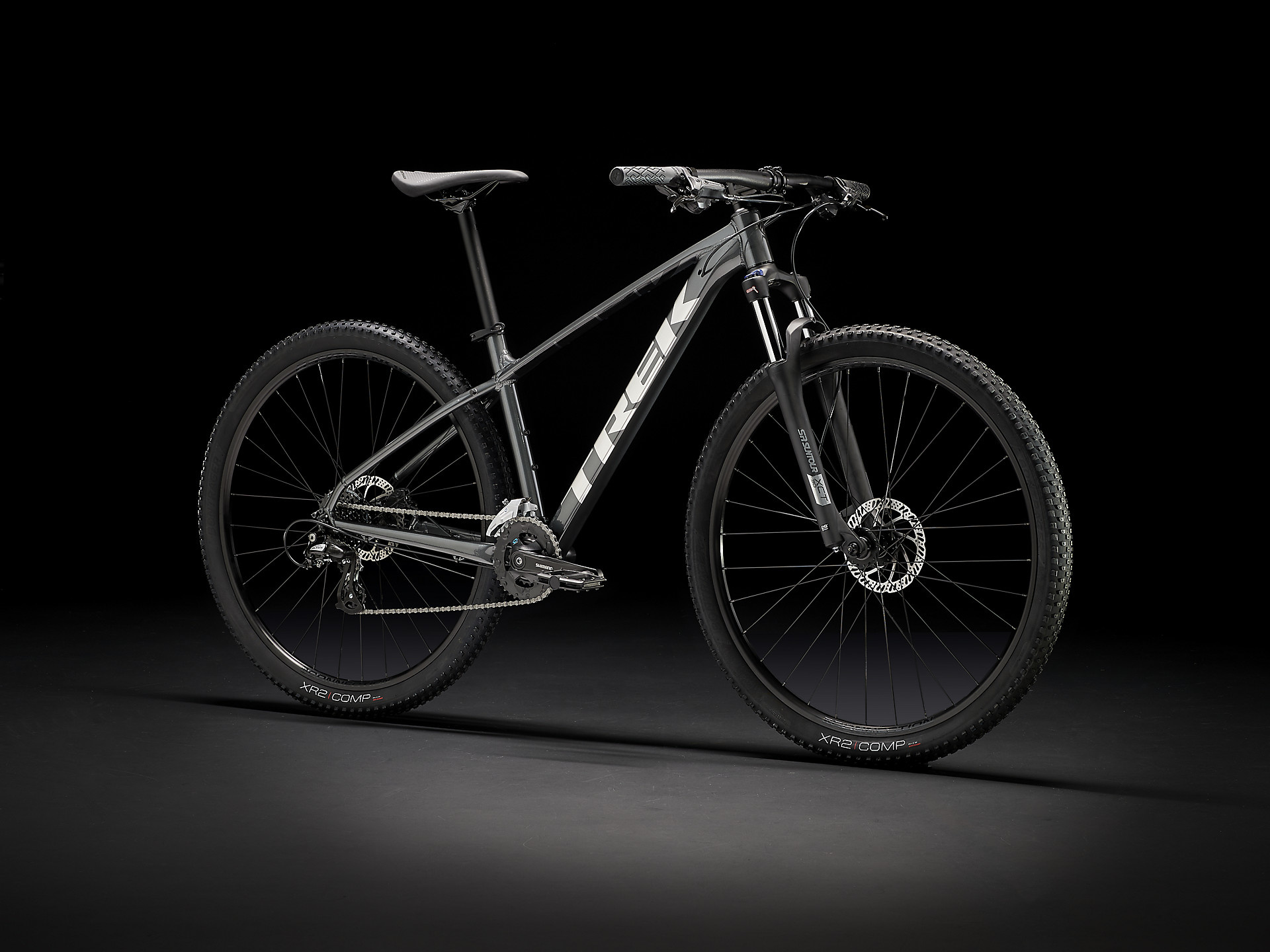 TREK MARLIN 6
Marlin 6 is a cross-country mountain bike built to give you an efficient off-road ride with a suspension fork that locks out, and a simple 1x drivetrain. It's made for mountain biking, but it's also equipped with features like rack and kickstand mounts that make it a great choice for adventurous daily commutes.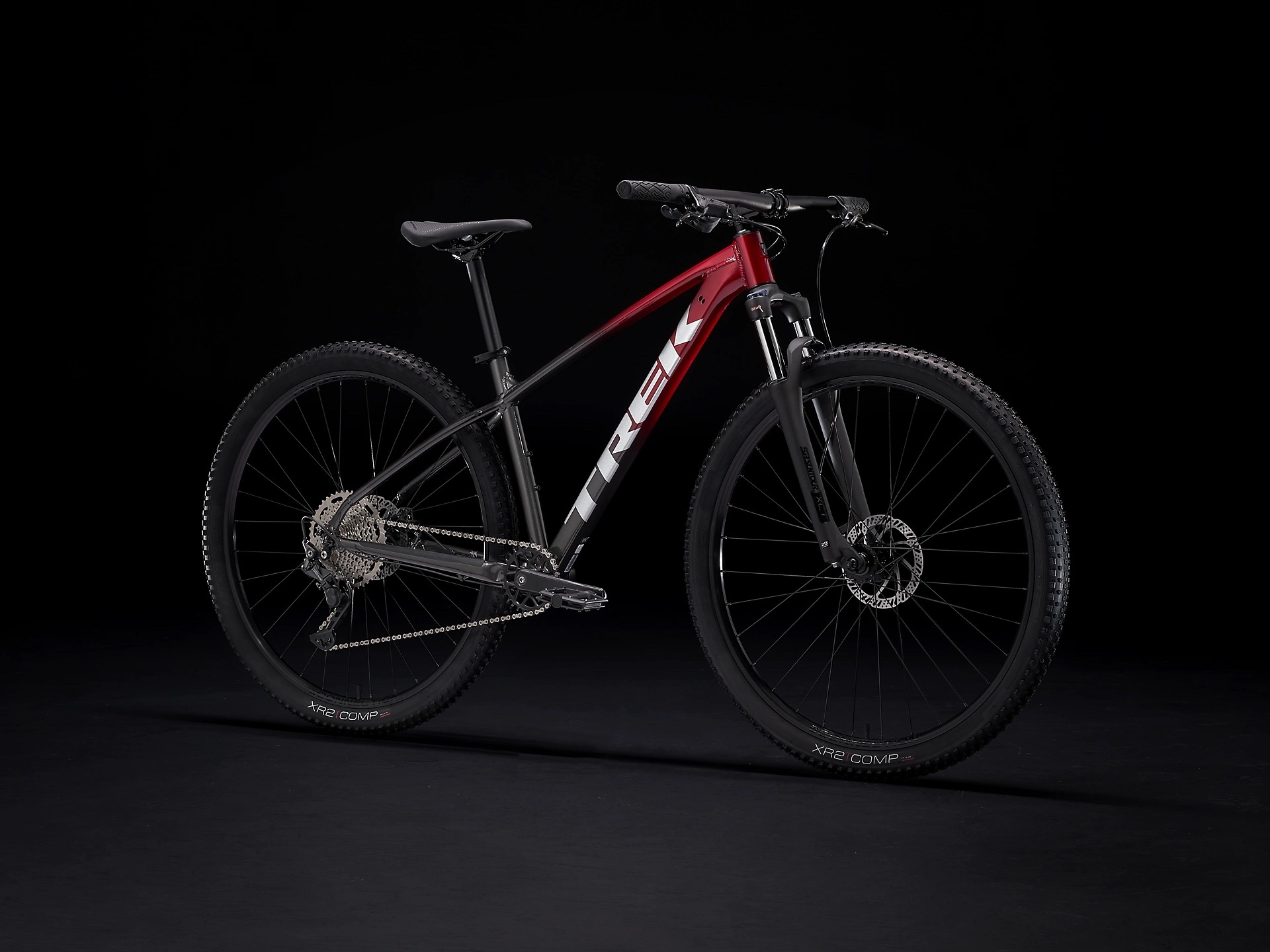 TREK MARLIN 7
Marlin 7 is where race-worthy mountain bikes begin. The smooth, lightweight RockShox fork and upgraded parts make this model the best choice for new riders who want a fast cross country hardtail that will hold its own against our higher-end race bikes.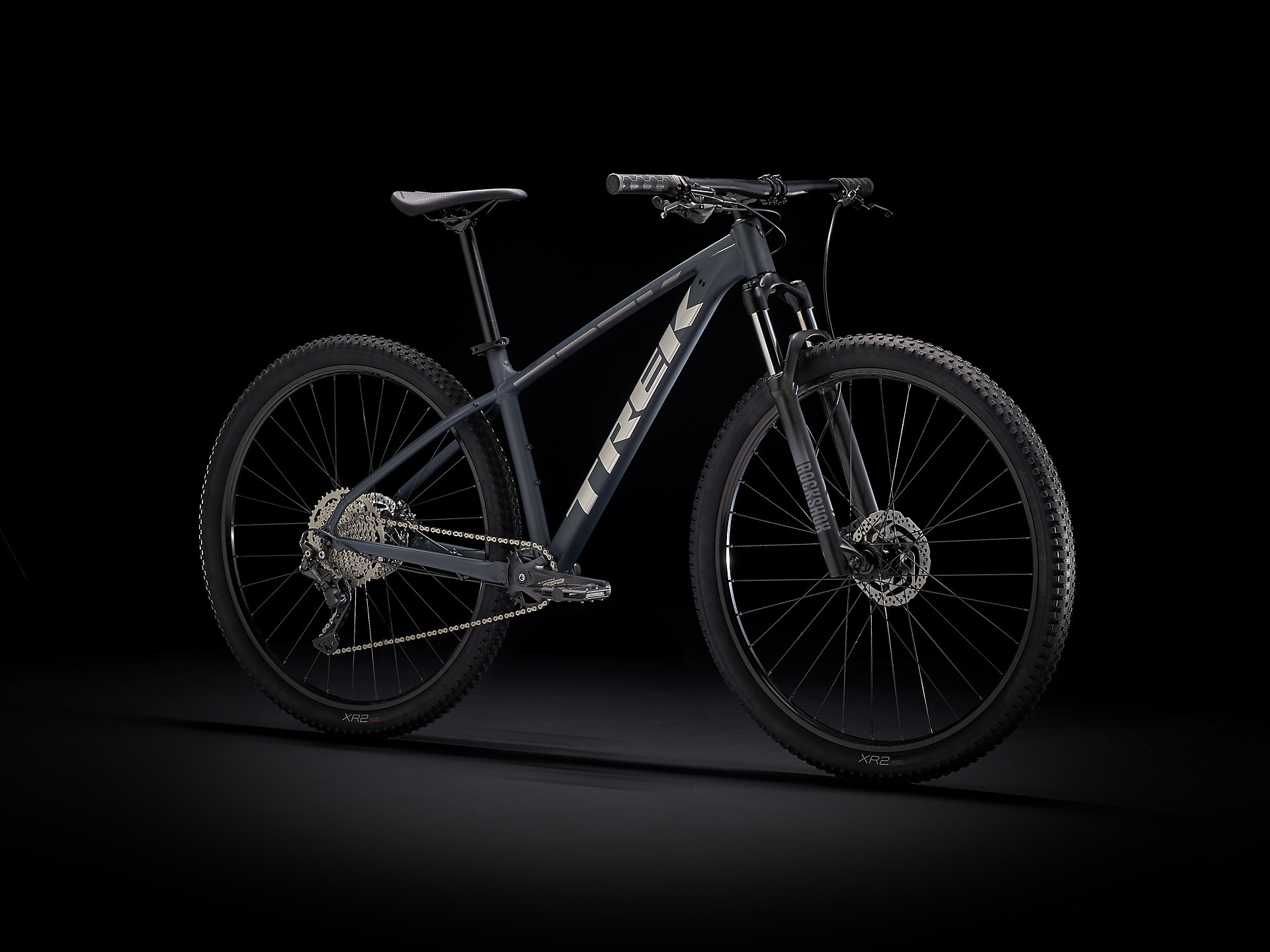 TREK MARLIN 8
Marlin 8 is a race-worthy mountain bike that won't break the bank. The smooth, lightweight RockShox fork, tubeless-ready wheels, and wide-range 1x drivetrain make this model the best choice for new riders who want a fast cross-country hardtail that will hold its own against our higher-end race bikes.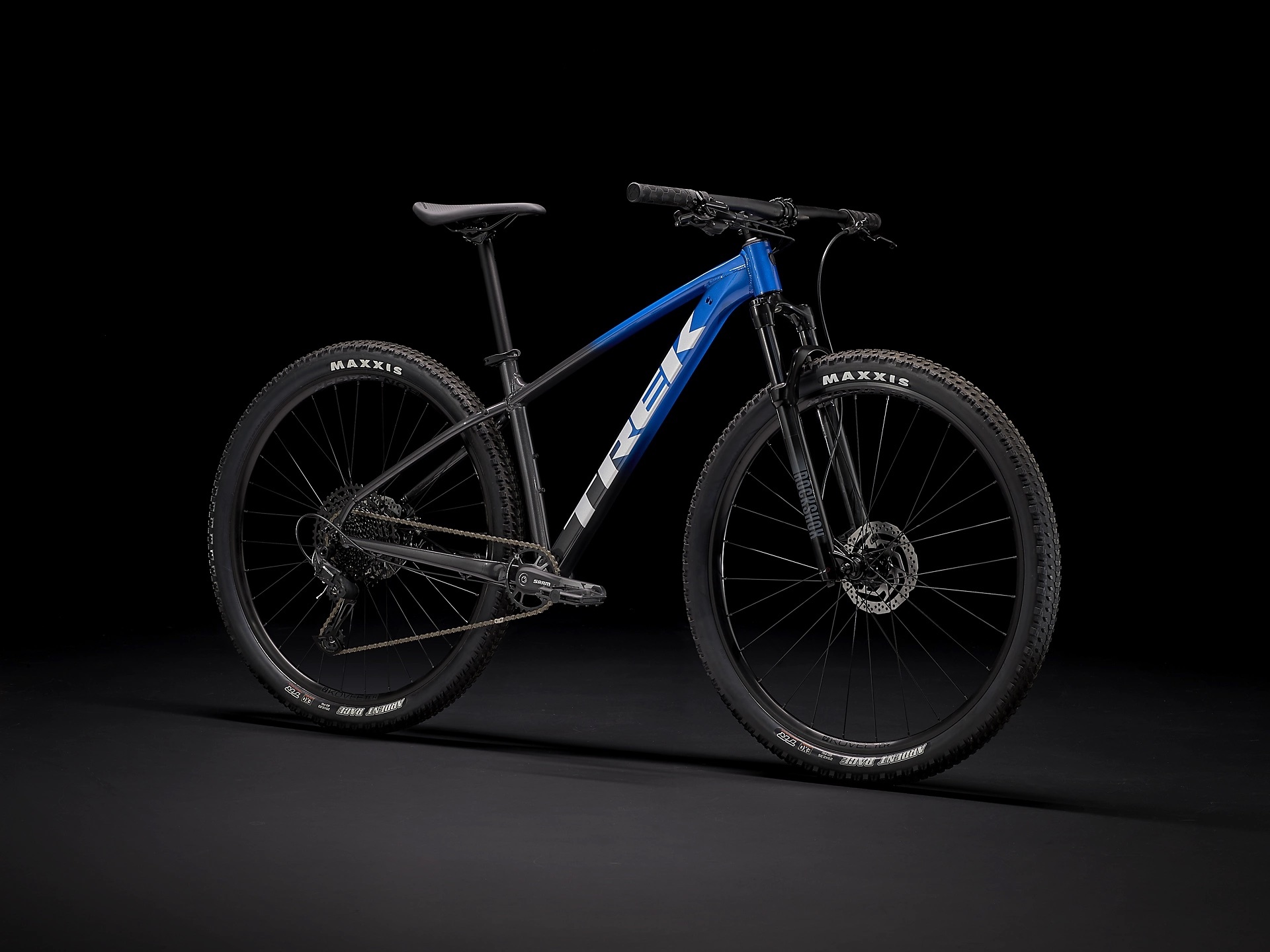 Full Suspension Mountain Bikes.
Dual suspension mountain bikes are becoming more and more advanced and the crew at Tommys is happy to show you the latest offerings and even some of our own builds, from Trek, Pivot and more!
Pivot Shadowcat
Danger Fruit - Carbon Wheels Pro XT Build Small Frame.
SHADOWCAT? YES, SHADOWCAT.
Lithe, agile, sharp, fast and fun, the Shadowcat is a trail-carving expression of blazing speed and feline creative mayhem. Pivot's latest offering capitalizes on the acceleration and responsiveness of 27.5" wheels and acclaimed dw-link suspension to bring to life a bike that offers transformative capability for riders of every stripe.
A new frame that weighs less than their impressively light Trail 429 frame. Heck, this frame weighs only 45 grams more than their featherlight Mach 4SL. They've replaced the beloved Mach 5.5 with a 140mm ripper of a bike that weighs less than many dedicated XC machines. Super-low standover; small kittens and playful cats rejoice!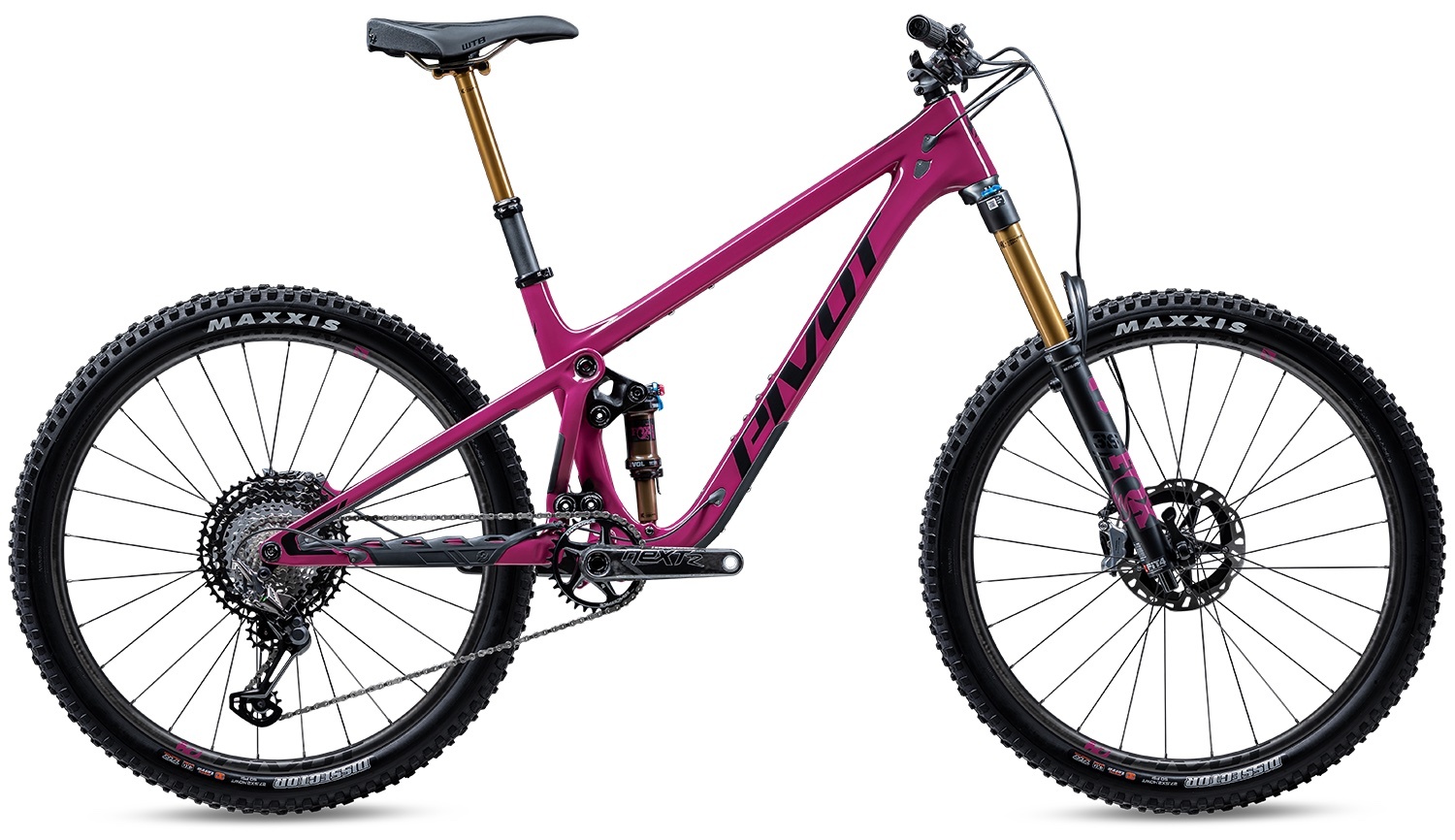 Pivot SwitchBlade
OPTIMIZED FOR THE ENTIRE MOUNTAIN
They've tailored every detail of the Switchblade to deliver a bike ready to conquer the entire mountain. Progressive geometry broadens the performance envelope while retaining the versatility that made the original so good. Always with an eye on confidence-inspiring design, they've shortened, straightened, and steepened the Switchblade's seat tube to allow for longer travel dropper posts.